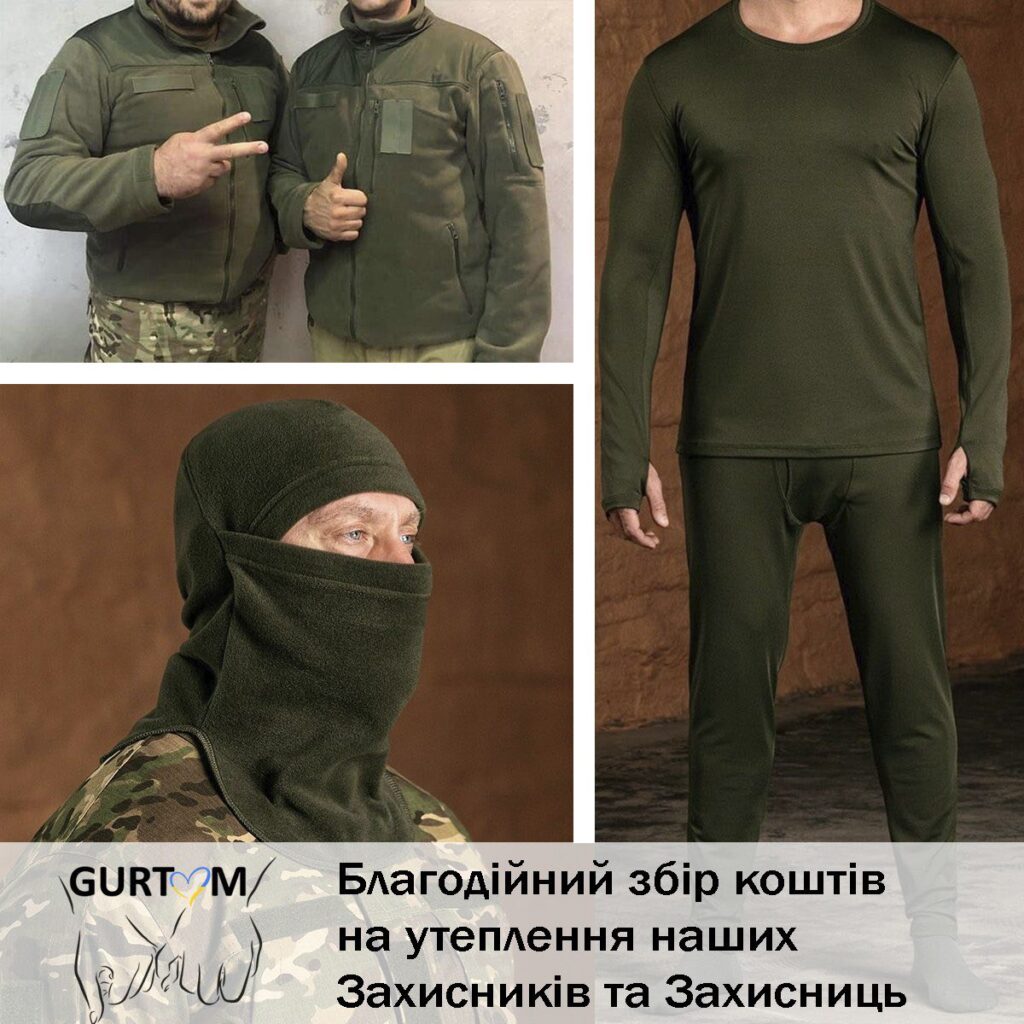 Every day it is getting cooler outside and our soldiers need to warm up.
We are opening a fundraiser for warm clothes for our defenders.
Join in!
Everyone knows that a well-equipped warrior is the approximation of victory.
Let's warm up 100 defenders with winter clothes.
The set includes:
– a set of thermal underwear– the cost is UAH 700 * 100 pcs.;
– trekking thermal socks – cost 90 hryvnias * 100 pcs.;
– 2 pairs of insulated wool socks – cost 110 UAH * 100 pcs.;
–balaclava fleece hood – cost 150 UAH * 100 pcs.;
– fleece jacket – cost 1200 UAH * 100 pcs.
The total amount of the collection is UAH 225,000 – about $6093.73
The collection period is 2 weeks.
Link to collection in social networks:
There are no small donations, any amount can warm and help.
One nation, one spirit – unite to victory!