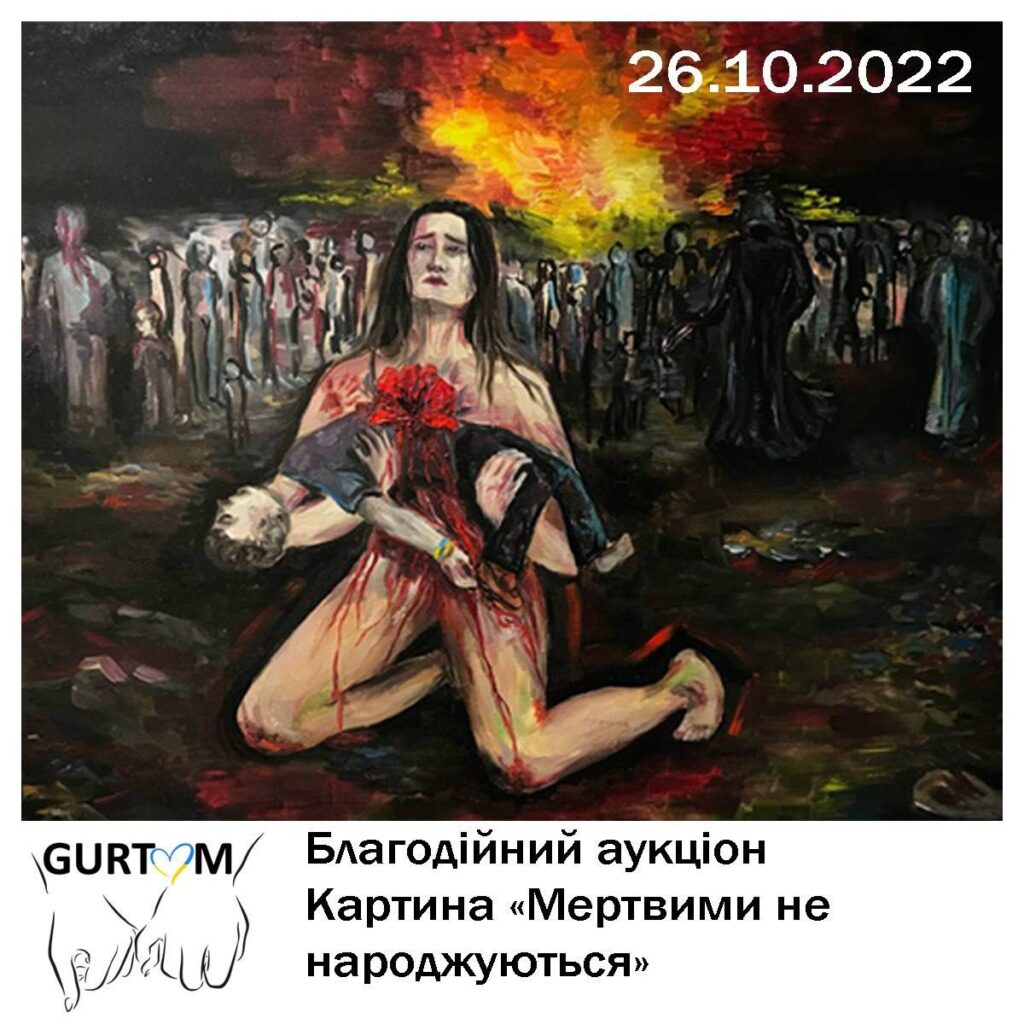 Friends, registration for participation in the charity auction on the "Prozzoro sales" platform, which will take place on October 26, 2022, has started today.
The collected funds will be sent to support the big collection " Warm clothes for fighters"
We received a unique lot for the auction – it is very powerful picture that has a deep meaning and its own plot history. Written by the young artist Kateryna Hnatiuk, who is only sixteen years old. A conscious representative of the modern youth of Ukraine, the generation of children for whom we are currently winning back our land and which will continue supporting our country's path to a prosperous future.
https://prozorro.sale/auction/BSE001-UA-20221021-47448
One nation, one spirit – unite to victory!